HOME - DOWNLOADS - CENTER - OBJECTS - INDEX
HOUSES - DOWNTOWN LOTS - VACATION LOTS - OLD TOWN LOTS
---
The Mr.Dead's Mansion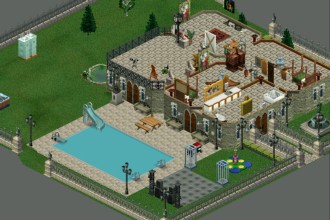 Uses The Lot 01
Requires ALL the Eps.
---
The Clown House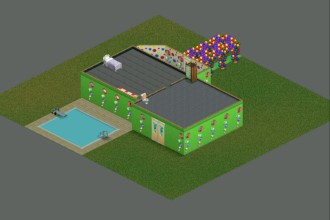 Uses the lot 79
UNLEASHED REQUIRED
Requires Livin' Large, House Party, Hot Date, Maxis Balloon Fence and the 7ds Dirty Shower
---
Click on the picture to download the lot.
NOTE: You can download any of the houses, even if you don't have the expansions required, but these expansion's objects won't appear in the game.